Employee Development
Our people have a vital role in making sure we achieve our sustainability goals.

We are working hard to nurture a diverse workforce that has the knowledge and capabilities to drive our success, promoting a culture that puts sustainability first, and guiding our people to reach their potential by supporting them to stay safe and well, in body and mind.
Diversity
Sustainability Culture
Wellbeing, Health & Safety
Diversity – We strive to build a more diverse workforce
We strongly believe that fairness and inclusivity are part of building a more sustainable world. We are committed to reflecting, welcoming and celebrating that diversity. Diversity drives innovation and sparks creativity by bringing a range of unique views and opinions to the table. And it allows us to benefit from a broad range of skills and talents. All of which are key to shaping a positive, more sustainable future.
Diversity & Inclusion
We are committed to creating a diverse and inclusive environment where everyone feels comfortable and empowered to contribute to their full potential and inspired to create their own exceptional journeys. Diversity is our greatest strength – it fuels creativity, fosters innovation, and powers our business growth. We value diverse perspectives and the ability to shape great ideas together, creating truly unique, exceptional experiences for us, our customers, stakeholders and communities.

We actively participated in promoting gender equality, we made use of the International Women's Day to appreciate our female staff contribution to the Company as well as celebrating the achievement the Company has on promoting gender equality.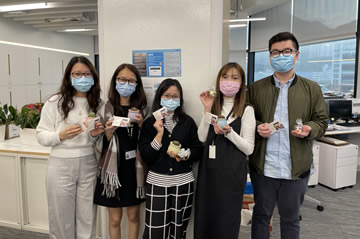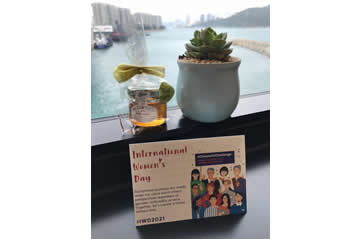 Sustainability Culture – We promote sustainability as part of our culture
Our culture describes the way we do things. By promoting a culture which has sustainability at its heart, we are motivating our people to take an active role in making a difference.
Support Mindset Events
We join various activities every year to raise fund for the organization Mindset - a registered charity in Hong Kong founded by Jardine Matheson Group, focused on making a difference in the under-resourced area of mental health. By participating in these fun and healthy events, our staff could boost the cohesion & enroot trust in the team. In addition, to aid PIRs in rejoining the workforce and building their confidence and necessary experience, we have been conducting coaching workshops and job fairs, also recruiting them in numerous departments. While the word 'mobility' in our vision is often associated with physical mobility as we are in the automobile industry, the meaning is expanded to social mobility as well.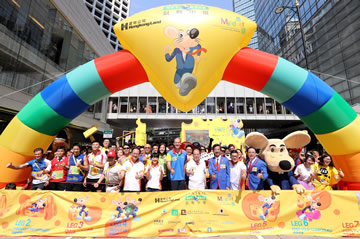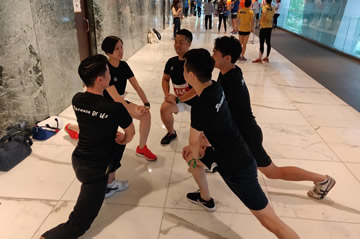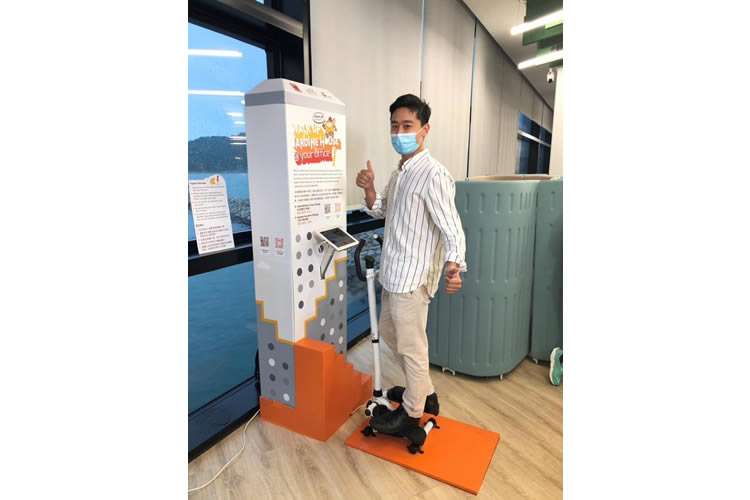 Support the Underprivileged
To give a helping hand to the underprivileged in the community, as well as promote volunteerism, we have collaborated with different local NGOs to support and care the people in need. We are only as successful as the communities in which we serve. We have always looked for ways to support the people around us. Our sustainability strategy has refocussed our efforts on making sure our local communities not only thrive, but do so in a way that makes the environment thrive too.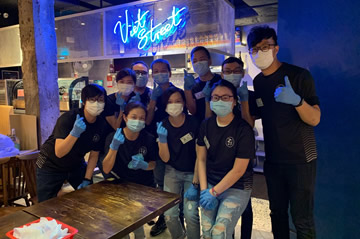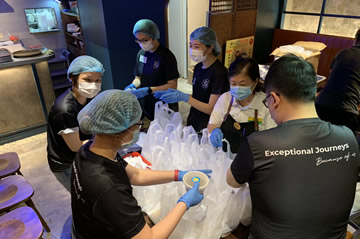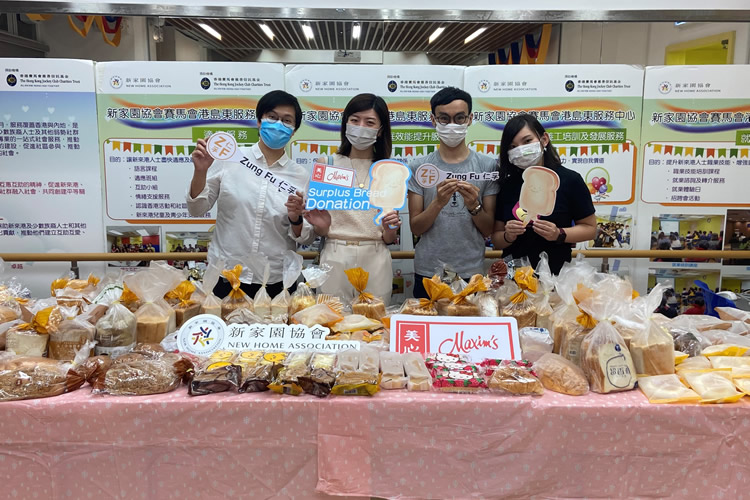 No Plastic Campaign
We launched the No Plastic Campaign which promotes reusable utensils in the workplace. We rolled the No Plastic Campaign out beyond the staff canteen and introduced reusable glass bottles throughout the office and meeting rooms. Even staff who cannot dine-in have been spotted taking lunch trays, rather than the new paper-based takeaway boxes, to their desks so that they use reusable bowls & their own sets of Zung Fu tableware to avoid any waste.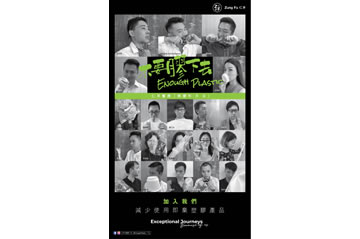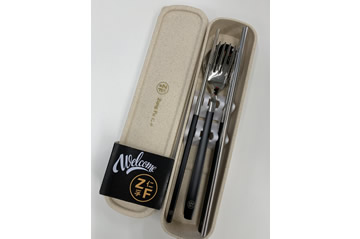 Green Month
At Zung Fu, the environment is a public concern. And only by joining hands & working together, it is believed that we can make a real difference. Colleagues participated in Zung Fu Green Month's series of workshops & events to promote green living. This helps motivate our staff to learn while gaining invaluable experience.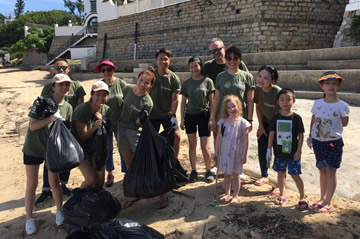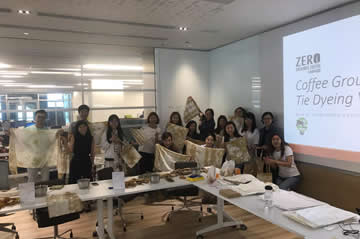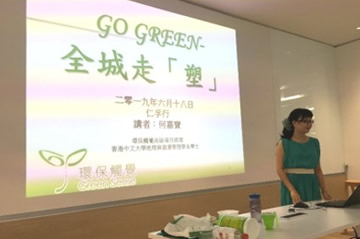 Wellbeing, Health & Safety – We create and maintain a better workplace by improving employee wellbeing, health & safety
Our family of businesses has a long history of looking after its people. We are further enhancing the way we look after our people so they can continue being the committed, enthusiastic employees who make our business stand out.
Teddy Love Project
In an effort to change lives through enhanced mobility, promote mental health awareness and support the ideals of community-based care, we sold the Mercedes-Benz cuddly bear to raise funds in the Teddy Love Project. The Project supports the commute of people-in-recovery (PIR) by donating Mercedes Benz Vito vans to New Life Psychiatric Rehabilitation Association. The van is used to transport mental health patients to support their daily commutes & participation in social activities and social enterprise programmes, where they can gain the necessary skills & confidence for open employment & community integration.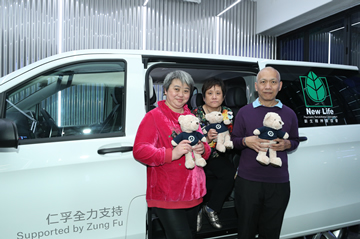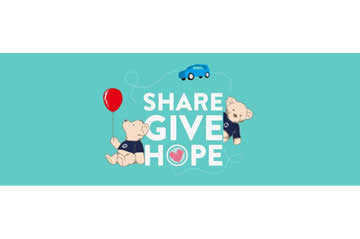 Key2Wellness
To provide colleagues "Exceptional Journeys" experience, building a culture of caring is at the core of what we do. We believe caring about employee wellbeing is fundamental to productivity enhancement and overall business results. We are expanding our focus to support the overall wellness of employees and the prevention of health-related issues. We are eager to motivate positive lifestyle changes and promote healthy living among our employees. In the meantime, we would like to educate and increase our employees' awareness on health issues and health practices. In order to help employees achieve optimal wellbeing in the workplace, a holistic approach must be taken to recognize all areas of our employee's wellbeing. As a result, a structured and comprehensive programme – "Key2Wellness" which aims to support employees' physical, mental, financial and social health is launched.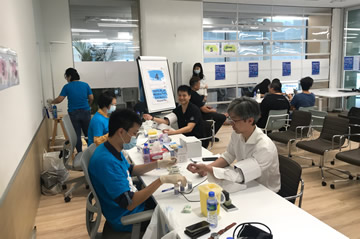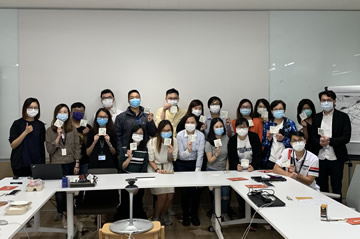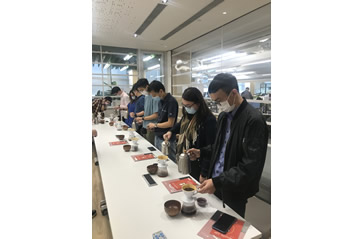 Green Monday
Green Monday promotes consumption of green food by providing healthier vegetables, salad and fruit on the staff canteen lunch menu every Monday and fresh fruits every day, which consequently contributes to personal wellbeing. Besides, during the Healthy Week, external speakers were invited to provide colleagues with a range of health resources and activities like wellness talks on spinal health, workplace stretching, Chinese medicinal dietary and tea therapies.